Alex Cuba
[ March 21, 2014; 8:00 pm; ] With a Latin Grammy and two Junos, Alex Cuba is a Canadian star on the rise. Co-Writing Nelly Furtado's last album. Alex Cuba has some spicy hits that are guaranteed to have you wanting to get up and dance!
Price: $35/Regular, $30/Subscriber, $18/Student (plus hst)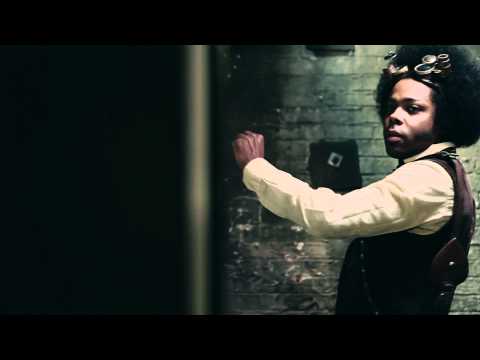 ALEX CUBA is a Latin Grammy/JUNO winner, singer-songwriter who is not tied to tradition; Alex has a vast musical vision. His sugarcane-sweet melodies, pop-soul hooks and powerful guitar riffs, relinquish a conventional stereotype that exemplifies much of the Latin music landscape. Collaborating with artists such as: Nelly Furtado, Juan Luis Guerra, Juanes and Ron Sexsmith, just to name a few.
Born Alexis Puentes in Artemisa, Cuba, was immersed in music at a very young age. Being in the family business since the early age of 4. This is when he joined his father (respected guitarist and teacher Valentin Puentes), and a group of 24 guitarists in a performance aired on Cuban national TV. Alex then went on to study guitar and bass.
In 1999, Alex moved to Vancouver, B.C where he recorded an album titled "Morumba Cubana" alongside his twin brother Adonis, as The Puentes Brothers. Alex then went on to record his solo debut album "Humo De Tobaco" in which earned him a JUNO Award for World Music Album of the Year in 2006. In 2007, Alex released "Agua Del Pozo" which also earned him another JUNO Award for World Music Album of the Year in 2008. From there, Alex released his third album, a self-titled project "Alex Cuba" in 2009.
The album features his first ever English track titled "If You Give Me Love". The album gained great recognition on an international level. In 2010, Alex took home the award for Best New Artist at the 2010 Latin Grammy Awards, where it was also nominated for Best Male Pop Vocal Album. It also followed a nominated for Best Latin Pop Album at the 53rd Annual Grammy Awards and in 2011 Alex took home a BMI Latin Award for his songwriting on Nelly Furtado's #1 Spanish hit "Manos Al Aire".
In 2012, Alex released his fourth album "Ruido En El Sistema", which Alex received his second Socan Hagood Hardy Award for outstanding achievement in Jazz and World Music. He also won his second Latin Grammy Award – this time as a songwriter. Alex alongside his co-writer Yoel Henriquez received the award for Best Tropical Song for the single "Toma Mi Vida" from Milly Quezada's album Aqui Estoy Yo.
These days, Alex is touring, selling out venues in North America, Latin America and Europe
Photo Gallery
No photos have been added yet.